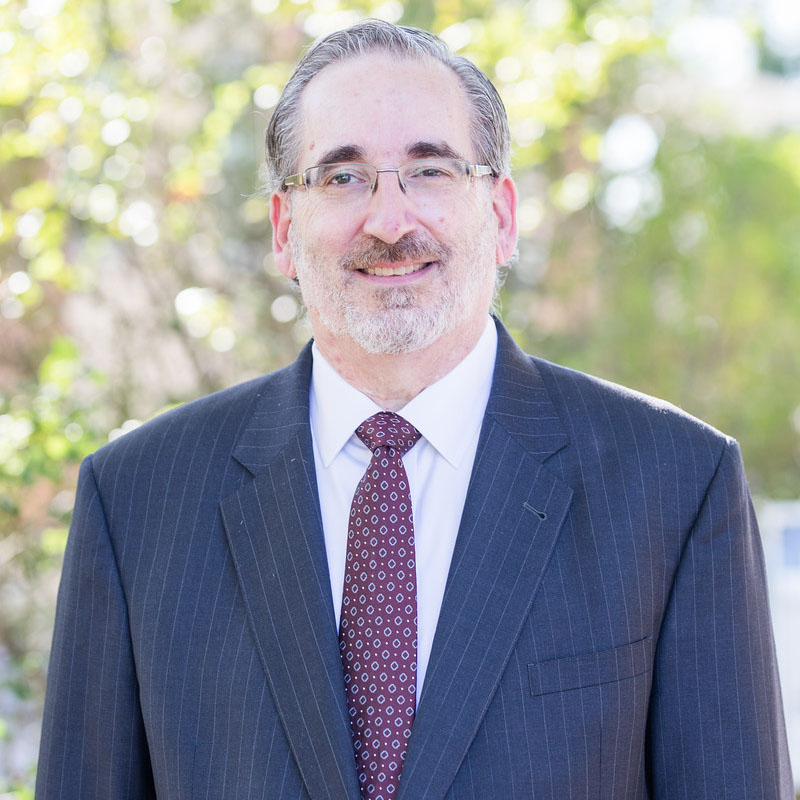 Marc E. Shach is a seasoned Coon & Cole team member concentrating in bankruptcy, business law and transactions, and commercial litigation. As a trusted and highly-valued Of Counsel, Marc works with businesses, financial institutions, and individuals in all matters related to debt restructuring and collection. He has extensive experience representing creditors and debtors in complex insolvency cases, both inside and outside the context of bankruptcy.
Marc has appeared before bankruptcy courts across the country on behalf of numerous financial institutions and Fortune 500 companies. He has been very successful in confirming Chapter 11 plans for individuals and business entities of all sizes. Marc represents creditors in a wide range of legal contexts, including both state court and bankruptcy proceedings. Along with bankruptcy and creditor rights, he also focuses on business restructuring and general business law across the state of Maryland.
Over his extensive career, Marc has gained considerable state court experience in confessed judgments, commercial collections, receiverships, fraudulent conveyance litigation and commercial landlord/tenant matters. His bankruptcy practice includes negotiating and litigating motions for relief from the automatic stay, motions for use of cash-collateral and DIP financing, executory contracts (including leases), preference actions, discharge and dischargeability actions, complex confirmation issues, including disclosure statements, and first-day motions. His bankruptcy representation includes debtors, creditors, and creditors' committees.
Marc is admitted to the practice of law in Maryland, the U.S. District Court and U.S. Bankruptcy Court for the District of Maryland, the U.S. Court of Appeals for the Fourth Circuit, and the U.S. Supreme Court. He received a Master of Business Administration and Juris Doctorate from the University of Baltimore, and a Bachelor of Arts from Towson University.
During his long and distinguished career, Marc has served the legal field as an educator, editor, author, and speaker. He was an adjunct faculty member of the University of Baltimore School of Law for five years, where he taught the upper-level Business Bankruptcy course. He also served as a trial attorney for the U.S. Department of Justice. Marc was Staff Editor for the Fourth Circuit and District of Columbia Bankruptcy Law Reporter.
Marc is a member of the Maryland Bankruptcy Bar Association and a long-time member of the American Bankruptcy Institute. He was AV Rated (Preeminent) by Martindale Hubbell as one of 2020 America's Most Honored Lawyers. Marc served as Chairman of the Baltimore Chapter of the Bankruptcy Bar Association of Maryland. He has served as a member of its Local Rules Committee. He proudly does pro bono representation for indigent debtors and war veterans, and he has served as a member of the Board of Directors of the Maryland Pro Bono Resource Center.
Education
Towson University, B.S., 1986
University of Baltimore, M.B.A., Taxation, 1989
University of Baltimore School of Law, J.D., 1989
Admissions
Maryland Court of Appeals, 1989
U.S. District Court (District of Maryland), 1990
U.S. Bankruptcy Court (District of Maryland), 1990
U.S. Court of Appeals (4th Circuit), 1992
U.S. Supreme Court, 2000
Memberships & Associations
Maryland State Bar Association
Maryland Bankruptcy Bar Association
American Bankruptcy Institute
Board of Directors, Maryland Volunteer Lawyers Service
Awards & Accolades
AV Rated (Preeminent), Martindale Hubbell
Martindale Hubbell America's Most Honored Lawyers, 2020
Eagle Scout, Boy Scouts of America
Publications & Speaking Engagements
Adjunct Professor, University of Baltimore School of Law, Business Bankruptcy Law Course, 2005-2010
The Equitable Subrogee vs. the Bankruptcy Trustee: New Uses for an Old Doctrine, American Bankruptcy Institute Journal, 1997
Foreclosure & Repossession in Maryland, National Business Institute, 1990
Staff Editor for 4th Circuit and District of Columbia Bankruptcy Reporter, 1990-1991
While representing a national support organization for the collection of child support, successfully confirmed a Chapter 11 plan with unanimous consent of creditors, and including the resolution of millions of dollars in liquidated damages.
---
While performing an out of court work out in representing the debtor who had outstanding loans to several financial institutions secured by approximately 40 different parcels of real estate, successfully obtained resolutions with each of the secure creditors and the sale of the real estate.
---
In two separate cases, while serving as creditors' committee counsel, filed and confirmed a plan taking control of the case from the debtor and thereafter oversaw the liquidation of the debtor's assets resulting in a substantial distribution to general unsecured creditors.
---
While representing a large manufacturer of power tools and related items, successfully obtained a replevin order for tools and dies held by a steel mill and thereafter obtained relief from the automatic stay and oversaw the removal of the tools and dies and successful return to the manufacturer.
---
Successfully confirmed a Chapter 12 plan of a family farm which bred thoroughbred racing horses, resulting in the secured creditor and all other creditors being paid in full.
---
While representing a secured creditor owed $75 million, counsel oversaw the liquidation and sale of real estate throughout the United States, resulting in a substantial recovery by the secured creditor.
---
While working as a trial attorney for the Office of the United States Trustee, successfully oversaw the reorganization of one of the largest power companies in the country. 
---
While representing a debtor mobile home park, successfully confirmed a Chapter 11 plan through the sale of the park, resulting in a substantial payment to general unsecured creditors and repair of the park's roads and waste system.
---
Represented several Chapter 7 Trustees in the pursuit of recovery of preferential transfers resulting in settlement of the preference actions for substantial sums to the bankruptcy estate.
It is my distinct pleasure to give the highest praise to Marc Shach and Zach Coon at Coon and Cole in resolving very complicated real estate short sales involving 41 single family homes in Baltimore City with four lenders. All four loans included personal guarantees that created additional challenges. Marc and Zach navigated through those rough waters with unbelievable professionalism, aplomb, and negotiating skills.
When our families faced potential bankruptcy and the disruptions that would follow, I was able to find Marc Shach through a referral…. Marc Shach and Zach Coon saved us from financial ruin, and without their consummate skills there would have been no resolution even today three years later. Marc and Zach and Coon and Cole get my highest praise.
They saved our families and my life. Thank You!
RAY EMERICK