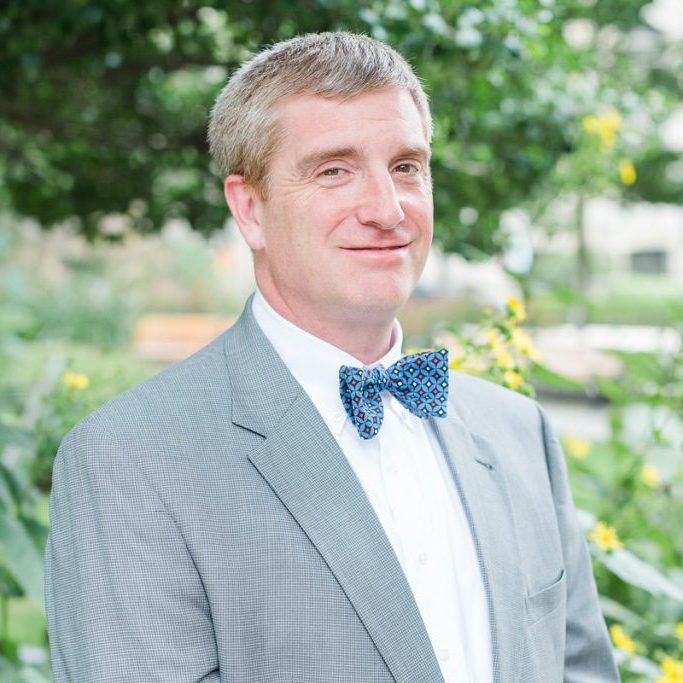 David H. Cole is a seasoned business attorney and the managing partner of Coon & Cole. For more than 25 years, David has represented Maryland businesses and investors in a wide variety of commercial transactions and disputes. He also maintains a robust estate planning, including drafting and administering complex wills and trusts.
David devotes a large part of his practice to business organization and transactional matters. He has helped to structure countless business entities and counsels entrepreneurs as they work to get their businesses off the ground, coordinating with their other professionals to set up each business to be durable yet flexible, for the long term. He has crafted agreements to address many unique circumstances his clients have faced, and he serves as corporate counsel and a resource to his clients as they make day-to-day business decisions.
David has extensive experience in commercial real estate matters, including acquisitions and sales, development, construction, leases, financing and foreclosure. He handles large and small deals, ranging from retail shopping centers to stand-alone, mixed-use and multi-family projects, office buildings, residential subdivisions and bare land acquisitions and development. He assists clients in negotiation of purchase and sale agreements, due diligence, easements and declarations and like-kind exchanges. He is well versed in commercial leases, including retail, office and industrial leases, and handles landlord-tenant negotiations, lease term issues and dispute resolution, including litigation. He also represents parties, including lenders, with respect to real estate financing issues.
In his estate planning practice, David helps his clients identify their specific and overarching goals and distill them into an organized structure. He is adept at integrating clients' disposition wishes with their wealth preservation and asset protection needs. He regularly prepares complex wills and trusts, revocable and irrevocable, for a variety of situations, including trusts designed for estate-freezing and tax-savings purposes, such as grantor-retained annuity trusts ("GRATs"), qualified personal residence trusts ("QPRTs"), trusts that help protect and preserve a client's wealth, including on-shore and offshore asset protection trusts, and trusts designed to protect individuals with special needs. He serves as counsel to fiduciaries, including as counsel to personal representatives (administering probate estates in the Orphans' Court), attorneys-in-fact (administering financial power of attorney designations) and trustees. In addition to serving as counsel, he also serves as trustee of several trusts and has first-hand knowledge of the day-to-day issues trustees face. In the legal community, David is the Vice-Chair of the Estates & Trusts Committee of the Baltimore County Bar Association.
In the years since Maryland has legalized medical cannabis, David has represented companies and investors alike establishing themselves in the industry, and has worked diligently to stay on top of legislative and policy changes in this emerging legal area. He has prepared numerous applications for dispensary, processer and grower licenses, including assisting clients with corporate structuring and agreements, commercial leasing, investor issues, security, compliance, and is skilled at coordinating with clients' professionals, including consultants and health professionals. He serves as counsel to dispensary, processer and grower businesses in their day-to-day operations. He has also represented clients in litigation and dispute resolution respecting medical cannabis licensing issues.
Education
Randolph Macon College, B.A., Economics, 1989
University of Baltimore School of Law, J.D., 1993
Admissions
Maryland Court of Appeals, 1994
U.S. District Court (District of Maryland), 1994
Memberships & Associations
Maryland State Bar Association, Business Law & Real Estate, Planning and Zoning Sections
Baltimore County Bar Association, Vice-Chair, Estates & Trusts Committee, 2020-2021
Harford County Bar Association
Publications & Speaking Engagements
Co-Presenter, Dealing with Financial Stress, Towson Chamber of Commerce, 2020
Harford County Bar Association
Coon and Cole has provided our family with first class representation and expert legal advice for our varied business ventures for the past several decades. Value-add professional service with a friendly, personal touch. David Cole is a gentleman of the highest order and has been an integral sounding board in maintaining stability and noodling through new ventures for generational success. Coon & Cole's lawyers and office staff are super-responsive and diligently follow-through on details. They're the best. They keep the trains running on time and have a way of making complicated legal concepts seem simple, while subtly protecting our assets with belts AND suspenders.
Business Owner and Real Estate Developer
---
I have had the privilege of working with Mr. Curtis Coon, David Cole, Katie Bukowsky, and Zach Coon for more than 15 years now. All of these individuals including their staff work tirelessly on our issues. They have worked on several real estate transactions, construction contract reviews, and construction job protests for us. I cannot thank them enough for their honesty and commitment to my business, family and me. I view Coon and Cole, LLC as a true partner. They truly have your best interest.
Business Owner and Real Estate Developer
---
In the beginning, our medical cannabis company was in desperate need of someone who could interpret Maryland's newly enacted cannabis laws and represent us in applying for a medical cannabis license. From our first meeting and throughout the medical cannabis application process until today, the Law Office of Coon & Cole, LLC has been by our side, providing much-needed understanding and direction while we navigated the new law regarding medical cannabis. Without their assistance our business would not have achieved its place in this new industry.
Medical Cannabis Business Owner