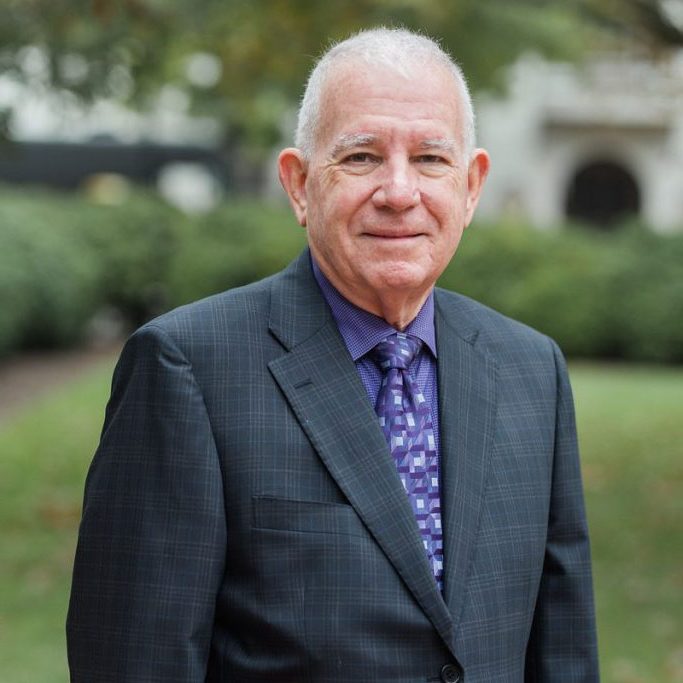 With over 40 years of practice in Maryland, Gary R. Greenblatt is a distinguished Of-Counsel member of the Coon & Cole team.  His practice is focused on debtor/creditor issues, including bankruptcy, out-of-court workouts, receiverships, and assignments.
Gary's bankruptcy experience includes representing debtors in Chapter 7 and 11 cases, creditors' committees in Chapter 11 cases, and individual creditors in all cases. He was a Chapter 7 trustee for over 10 years. Outside of a bankruptcy context, his practice includes acting as a receiver and assignee in state court insolvency proceedings and representing debtors in non-judicial workouts. Gary has extensive experience in the area of creditors' rights with respect to husband and wife property. He litigated two leading cases in this area, both of which are widely viewed as the controlling authority in the Fourth Circuit, which includes Maryland, Virginia, West Virginia and North and South Carolina: Greenblatt v. Ford,  638 F.2d 14 (4th Cir. 1981) and Sumy v. Schlossberg,  777 F. 2d 921 (4th Cir. 1985).
Gary developed an interest in bankruptcy law at an early age, as he saw his father's business fail, causing his father to file an individual Chapter 7 bankruptcy. Having lived through the change in his family's financial circumstances as a teenager, he has an empathy for those going through financial difficulties and understands, from first hand experience, that bankruptcy can ultimately lead to a better life. His personal experience brings a unique perspective to his relationship with his clients.
Prior to 2018, Gary and his wife, Constance M. Hare, were the principals of the firm Mehlman, Greenblatt & Hare, LLC (MGH). MGH maintained offices in Baltimore and Easton, Maryland and Gary and Connie provided bankruptcy and debtor/creditor legal services on both the Western and Eastern Shore. In 2018, both Gary and Connie joined the firm of Coon & Cole as Of Counsel, prior to moving to Spain for a year. During their year in Spain, both Connie and Gary continued to practice law, albeit long distance, through the team efforts of the attorneys at Coon & Cole. After returning to Baltimore in 2019, Gary and Connie continue to divide their time between the Towson and Easton offices.
Gary is admitted to the practice of law in Maryland, the U.S. District Court and the U.S. Bankruptcy Court  for the District of Maryland, the U.S. Court of Appeals for the Fourth Circuit, and the U.S. Supreme Court. He received a J.D. (summa cum laude) from the University of Baltimore, an M.B.A. in Marketing and Advertising (summa cum laude) from the City University of New York, and a B.B.A. in Business Administration (cum laude) from the University of Toledo.
In 1995, Gary was voted "Baltimore's Best Bankruptcy Attorney" by Baltimore Magazine. In 1999, he was recognized by his peers as one of Baltimore's "Favorite Business Lawyers" by The Daily Record. In 2019, Gary was selected as a "Super Lawyer" in Bankruptcy, a designation given to only a few attorneys in any given year, and based upon independent research, peer nominations and evaluations and his professional achievements in the practice area. In 2021, he was selected as one of the DC Area's Top Rated Lawyers in The National Law Journal. In 2018 and 2019, Gary was an active member of the committee appointed to significantly change Maryland's receivership statute and its accompanying rules. He is a member of the Maryland State Bar Association, and the American Bar Association, and a member and former director of the Bankruptcy Bar Association of Maryland. 
Education
University of Toledo, B.B.A., Business Administration, Cum Laude, 1969
City University of New York, M.B.A., Marketing and Advertising, Summa Cum Laude, 1974
University of Baltimore School of Law, J.D., Summa Cum Laude, 1978
Admissions
Maryland Court of Appeals, 1978
U.S. District Court (District of Maryland), 1978
U.S. Bankruptcy Court (District of Maryland), 1978
U.S. Court of Appeals (4th Circuit), 1980
U.S. Supreme Court, 1987
Memberships & Associations
Maryland State Bar Association, Business Law Section
Baltimore County Bar Association
Talbot County Bar Association
Maryland Bankruptcy Bar Association
Awards & Accolades
AV Rating (Preeminent), Martindale Hubbell
Baltimore's Best Bankruptcy Attorney, Baltimore Magazine, 1995
Top 10 Baltimore's Favorite Business Lawyer, The Daily Record, 1999
Selected Maryland Super Lawyer in Bankruptcy, 2019
Selected as one of The DC's Area's Top Rated Lawyers, The National Law Journal, 2021
Publications & Speaking Engagements
Co-Presenter, Dealing with Financial Stress, Towson Chamber of Commerce, 2020
Panelist, Maryland Bankruptcy Bar Association Spring Break, 2019 & 2021
Informal Workouts
State Court Receiverships & Assignments
Successfully confirmed a Chapter 11 plan for a family run farming business, which allowed the family members to restructure its business model in light of falling commodity prices and retain the family farm owned by the family for years, and provided for the repayment to creditors in full, with interest.
---
While representing a creditors' committee in a liquidating Chapter 11 case, oversaw the liquidation of the estate's assets, including a sale of the intellectual property to a foreign company, and successfully settled avoidance actions with the secured lender without the necessity of litigation, all of which resulted in payment to unsecured creditors of 96% after payment of the costs and expenses of administration.
---
While representing a Chapter 13 debtor, successfully litigated against the Internal Revenue Service as to whether amending a proof of claim to add an additional tax year was proper. The Court found that the amended claim was not proper, as each year was a separate matter, and that the IRS was time barred from filing a new claim. By disallowing the amended claim the debtor was able to confirm a Chapter 13 plan.
---
While on the Chapter 7 trustee panel, successfully litigated in the Fourth Circuit the question of whether property owned by husband and wife can be liquidated by the trustee in a case filed by only one spouse. Until that time, a trustee could not administer husband and wife property if only one spouse filed. The resulting opinion, Sumy v. Schlossberg, held that husband and wife property could be sold by the trustee of only one spouse for the benefit of any jointly held creditor claims as the trustee stood in the shoes of the joint unsecured creditor class. This opinion changed the way husband and wife property had been administered prior to that time. This case is still the controlling law in the Fourth Circuit.
---
While representing a Chapter 7 trustee, successfully established new precedent that a claim for loss of consortium is not subject to the personal injury exemption.
---
While representing a commercial tenant, obtained a settlement with its former landlord who had alleged various fraudulent conveyances by the tenant, resulting in savings of millions for the tenant.
---
Represented a real estate developer with guaranties of corporate obligations in excess of $12 million, and negotiated a forbearance with the secured lender and cooperatively work with the Bank to liquidate its collateral, resulting in a release of the personal guaranties.
---
Represented a small restaurant franchisee and its principal in separate Chapter 7 bankruptcy cases, allowing the business to be liquidated by its Chapter 7 trustee and obtaining a discharge of the guaranty obligations for the principal.
We have a great, collaborative relationship with Connie and Gary. They are masters of their craft and have a great way about them. I know they will treat my clients more than fairly and they have a great knack for finding creative solutions to seemingly complicated issues. They are extremely responsive, intuitive, and take time to listen. They don't hand folks off, they are centrally involved and are very kind.
Chuck Mangold, Jr.
Associate Broker, Benson and Mangold
---
Sometimes my businesses lend monies to third parties. In some instances, the borrower thereafter faces financial issues and files bankruptcy. I engaged Gary and Connie to represent me in those bankruptcy cases. Gary and Connie produced real results. They were well versed in the bankruptcy laws and, when necessary, they sought solutions taking a cost-benefit approach. If they were not able to reach an amicable resolution, they were capable of effectively litigating the case to conclusion. Their judgment and legal acumen are first rate. I would recommend them whenever you need bankruptcy representation.
Paul J.
---
I am a developer and have been involved in a number of large commercial projects. I, like many other developers, used various lending institutions to finance my projects. The deep recession of 2008, '09, '10, along with the untimely death of a fifty percent partner, put some of my projects under pressure.
I was facing serious cash flow challenges from both the economic meltdown and my late partner's estate which caused issues with our major lender. I was referred to Gary Greenblatt and Connie Hare to deal with this problem. After considering a number of strategies, we focused on an out-of-court solution with the lender. Over the course of more than a year, I was able to get sufficient time to mitigate the obligation due to the lender. I had raised several courses of action that I thought would be helpful, only to be dissuaded by counsel to follow their strategy. Through their successful negotiations, I was able to retain my most important assets, liquidate certain other projects and thereby realize fair market value.
I am happy to say that as a result of Gary's and Connie's advice, I have continued to develop more projects, with much success. The advice and personal attention that I received from counsel proved invaluable in resolving those earlier mentioned issues. Gary and Connie are the consummate professionals, and if the circumstances arise where I should require their services again, I would not hesitate to call upon them to assist.
John B.