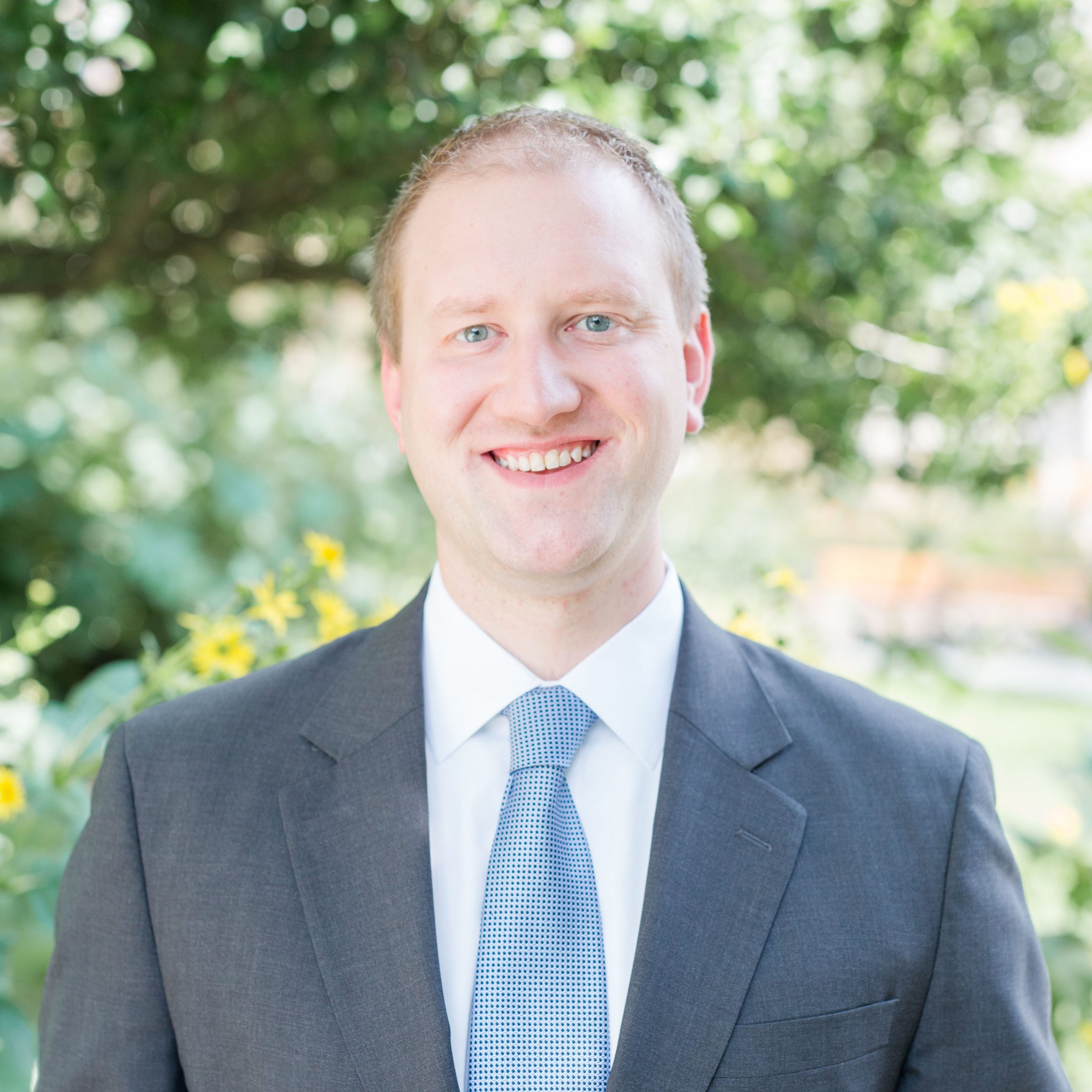 Zachary J. A. Coon is a partner and commercial litigator representing clients in a wide array of business matters including contract claims, construction law, commercial debt collection and business disputes. Zach's clients include diverse entities across Maryland, including small businesses, banks, hotels, property owners, investors, general contractors, subcontractors and material suppliers.
Zach's primary focus is in commercial litigation, which includes not only shoe-leather courtroom advocacy but also innovative boardroom negotiations. Zach holds his clients' business interests as his own and collaborates with his clients to develop a clear legal dispute resolution strategy from the onset. He works cleverly and creatively with his clients to devise out-of-court solutions to legal problems, if possible. In litigation, Zach is comprehensive, methodical and diligent; he is determined to get to the bottom of the facts and present the best case possible for the client. He routinely handles lawsuits of all sizes and intensity on a variety of issues, from garden-variety contract matters to complex, multimillion-dollar business and property disputes.
Zach co-anchors the firm's construction law practice and represents contractors and owners in a variety of contexts, including mechanics' liens, equitable adjustment claims and close-out disputes on projects of all shapes and sizes, public and private. He represents general contractors and tradesmen, including electricians, plumbers, blacksmiths and painters. He assists clients in the contract review and negotiation stage and counsels clients as they encounter issues during contract administration. He works tirelessly to assist clients in resolving disputes without litigation, if possible, but he is experienced and prepared to bring and defend construction claims in a multitude of forums, including before courts, arbitration panels, administration agencies and the Maryland Board of Contract Appeals.
Zach has extensive experience on commercial debt collection cases on behalf of both creditors and debtors. He routinely represents community and national banks, as well as private money lenders, in multimillion-dollar and six-figure collections and is accustomed to managing post-judgment enforcement efforts that span multiple years. He understands that collection is oftentimes a matter of persistence and ingenuity, and he is adept at helping creditors develop a sharp collection strategy to aggressively locate and attach available assets while also establishing senior lienholder rights through a variety of methods, including post-judgment discovery, property and wage garnishments, sheriff levies and charging orders against business owners' economic ownership interests in corporate entities.
On the other side of the proverbial coin, Zach maintains a debtors' rights practice and regularly defends clients from their creditors, both in the pre-judgment and post-judgment contexts. He has tremendous experience in proceedings to vacate, open or modify confessed judgments, motions to release property from garnishment and charging order litigation, including assisting clients in electing their statutory and common law exemptions. Zach negotiates forbearances, workouts and settlement agreements and, in connection with the firm's bankruptcy department, assists clients in analyzing whether dissolution, bankruptcy or other debt-relief strategies may be appropriate.
Zach maintains a robust estate and trust practice and regularly assists clients with the preparation of their last wills and testaments, trusts, financial powers of attorney and advance medical directives. Largely informed by his debt collection experience, he helps clients with asset protection planning and wealth preservation matters. He represents fiduciaries, including personal representatives (executors) of probate estates and trustees in the administration of their duties. He also handles fiduciary disputes and estate and trust litigation in cases before both the Orphans' Courts and the Circuit Courts.
Zach is a member of the Litigation, Construction Law and Estate and Trust Law Sections of the Maryland State Bar Association. He is also a member of the Baltimore County Bar Association and Harford County Bar Association.
A native of the Hereford Zone, Zach and his family now live in Towson and enjoy walking to everything. When he's not practicing law, Zach plays bass in a local bluegrass band, is a musician at his church and is an avid reader of history.
Education
University of Maryland, B.A., Journalism, 2007
University of Baltimore School of Law, J.D., Magna Cum Laude, 2010

Dean Scholar, 2007-2010
LAW Scholar to Prof. Byron L. Warnken, Criminal Law Course, 2008-2009
Admissions
Maryland Court of Appeals, 2010
U.S. District Court (District of Maryland), 2011
U.S. Court of Appeals (4th Circuit), 2011
Memberships & Associations
Maryland State Bar Association, Litigation & Construction Law Sections
Baltimore County Bar Association
Harford County Bar Association
Awards & Accolades
"Best Lawyers: Ones to Watch in Maryland 2023" for Construction Law and Estates & Trusts Litigation
Eagle Scout, Boy Scouts of America, 2002
Obtained a net six-figure award in favor of a highway contractor after a seven-day arbitration before the American Arbitration Association against a property development organization by proving that the owner's contract plans and specifications were defective, the contractor's road and drainage work had complied with the contract plans and specifications and that the contractor was entitled to payment under all of its outstanding applications for payment.
---
Following a five-day arbitration before the American Arbitration Association, obtained a six-figure award in favor of a member of an LLC against the company and a business partner who had fraudulently induced the client to invest in the company, and an order rescinding the membership purchase agreement. The award was confirmed by the Circuit Court for Baltimore City and affirmed on further appeal by the Maryland Court of Special Appeals. HSN, LLC, et al. v. Kalantar, 2017 Md. App. LEXIS 594. By extensive and diligent enforcement efforts before the Circuit Court for Baltimore City, successfully recovered through garnishment the entirety of the judgment, with interest.
---
In defense of an action before the Circuit Court for Baltimore County for equitable mortgage and equitable subrogation brought by a mortgage servicer, obtained summary judgment on behalf of clients holding an interest in residential real estate and obtained a declaratory judgment that the alleged Deed of Trust was defective, void ab initio and did not constitute a valid lien on the real estate.
---
Following a day-long trial, prevailed in defense of a breach of contract claim in the District Court for Montgomery County filed against a subcontractor arising out of a storm water management pond project, resulting in a finding that, under a laches analysis, the general contractor unreasonably delayed pursuing its claim and was further barred by its waivers and the doctrine of payment.
---
In defense of an action brought by an engineer against a property owner relating to the development of commercial real estate, initially prevailed on a motion to dismiss the engineer's mechanics' lien and contract claims. Following a trial in the Circuit Court for Anne Arundel County, obtained a judgment in favor of the property owner on the remaining count, seeking unjust enrichment.
---
In a garnishment proceeding on behalf of a commercial creditor, obtained an order from the Circuit Court for Baltimore County unwinding a change-of-beneficiary designation on a debtor's life insurance policies, that were found to have been made with an actual intent to delay, hinder or defraud the debtor's creditors and obtained a court order attaching the non-exempt cash surrender value of the policies and directing that it be paid to the creditor.
---
In representing a bank's multi-year collection effort, domesticated a Pennsylvania judgment against commercial obligors, undertook extensive post-judgment enforcement efforts and, following the debtors' Chapter 11 bankruptcy, diligently litigated an adversary proceeding before the U.S. Bankruptcy Court for the District of Maryland, resulting in a high six-figure settlement for the bank.
---
Obtained a six-figure judgment in favor of a small business on a loan made and, after extensive garnishment and charging order efforts, obtained payment in full of the principal debt from the borrower.
It is my distinct pleasure to give the highest praise to Marc Shach and Zach Coon at Coon and Cole in resolving very complicated real estate short sales involving 41 single family homes in Baltimore City with four lenders. All four loans included personal guarantees that created additional challenges. Marc and Zach navigated through those rough waters with unbelievable professionalism, aplomb, and negotiating skills.
When our families faced potential bankruptcy and the disruptions that would follow, I was able to find Marc Shach through a referral…. Marc Shach and Zach Coon saved us from financial ruin, and without their consummate skills there would have been no resolution even today, three years later. Marc and Zach and Coon and Cole get my highest praise.
They saved our families and my life. Thank You!
RAY EMERICK
---
Mr. Zachary Coon has been representing our 211 year old historical company for several years. He has a vast knowledge of Construction/business law which has proven to be indispensable. He has helped us negotiate contracts, set up corporate documents and settle disputes. What I really appreciate about Mr. Coon is that he is extremely responsive and speaks in a matter that is respectful and understandable to a layman.
Joanne Shephard
Vice President, G. Krug & Son, Inc.
---
Zac Coon spent an amazing amount of time representing me personally and a business I owned. His attention to detail was far beyond what I would have ever imagined. He added a personal touch to fighting a case that was described as a conundrum. The challenge was to unwind a scam and fully prosecute the person who perpetuated the crime. His keen attention to the problems this presented where unmatched. I truly owe him a debt of gratitude. He brings unmatched dedication to his profession. I believe the firm of Coon & Cole hold as their business model true dedication to their clients.
Lloyd