A Homegrown Business with a 30-Year Track Record
Curtis Coon began the firm as a solo practice in 1991, hanging a shingle on a single-family home on Pennsylvania Avenue in Towson after having left a larger-size Baltimore law firm. Through grit and indefatigable resolve, Curtis built a reputation for being an advocate for small businesses, contractors, debtors and creditors, focusing on business bankruptcies, construction law, commercial litigation and transactions. Beloved by his clients, after more than 40 years of practicing law, Curtis has been and continues to be a North Star and trusted guide as he helps them navigate challenging circumstances. Many current clients of the firm go "all the way back" to the early years of Curtis' legal practice, and, for many, he is their first call when legal issues arise.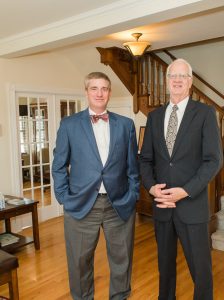 In the 1990s, Curtis grew the firm by adding associate attorneys, including his future partner David Cole. As several others who have now followed in his footsteps, David began his tenure with the firm as a law clerk while in law school, accepted an associate position with Curtis upon graduation and immediately threw himself wholeheartedly into the firm's mission. Over more than 25 years, David has built a tried-and-true practice focusing on commercial transactions, real estate, foreclosures and complex estate and trust planning and administration. David's clients value his practical and business-minded approach, his diligence and dedication to his clients' needs and his compassionate attention to detail in drafting and planning. In 2001, David was elevated to the position of partner and is now the firm's managing partner, overseeing its commercial transactions, real estate, estates & trusts and medical cannabis practice areas.
Marc Shach joined the firm in 1996 as a partner, co-anchoring the firm's Chapter 11 bankruptcy practice with Curtis. He then served as a trial attorney for the U.S. Department of Justice in the Chapter 11 bankruptcy trustee's office before returning to Coon & Cole in 2014, where he continues to focus on business bankruptcy and commercial litigation matters. He also taught the business bankruptcy course as an adjunct professor at the University of Baltimore School of Law for five years, training many of Maryland's future bankruptcy practitioners, introducing them to leading bankruptcy attorneys and even bringing them into the courtroom for a guest lecture from a sitting bankruptcy judge.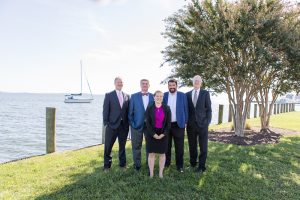 Although Coon & Cole began as a Baltimore-area firm and is centrally run through its Towson office, a large percentage of the firm's clients have always been based in Harford County and Cecil County. In an effort to better serve those clients, Curtis and David expanded the firm to Harford County in 2007 – opening a second office location in Aberdeen, then moving that office to historic Havre de Grace, where it remains.
Over the years, Curtis and David have mentored an expansive list of associate attorneys, several of whom have put down roots in the firm, and many others who have gone on to enormously successful careers, including starting their own law firms and working in the judiciary. The "Coon & Cole DNA" is evident in each and every attorney who has been associated with the firm.
Katie Bukowsky began her legal career as an associate in the firm, following her graduation from law school in 2003. Over her career, she has focused on real estate, commercial transactions, creditor representation and foreclosures. Katie's clients love her Southern warmth, her attention to detail, her efficiency and the orderly way that she shepherds them through a transaction from beginning to end.
Zachary Coon began "working" with the firm as a young boy, coming to the office with his father Curtis in the 1990's and helping with cleaning or filing. He devoted several summers in grade school and college to working in the firm and clerked with the firm through most of law school, which he attended on a full merit scholarship and where he served as a teaching assistant for four semesters. In 2010, Zach accepted a position as an associate in the firm and quickly cut his teeth on commercial litigation, construction law, debtor/creditor representation and estate planning, developing a reputation as meticulous and relentless in pursuing his clients' goals. In 2016, Zach was elevated to partner and co-anchors the firm's commercial litigation and construction law practice.
In 2007, Justin Aronson, whose father had been Curtis' study partner for the Bar Exam nearly 30 years earlier, began a summer clerkship with the firm while in law school at Syracuse University, where he wrote on a journal and was a teaching assistant. Upon graduation, he accepted a position with the firm as an associate and immediately had a passion for commercial litigation and construction law ignited within him that has only intensified over time. In 2011, Justin moved to Florida and took a position with an international law firm, and for six years he handled large-scale "bet the company" cases, including representation involving a major tobacco manufacturer, several large medical device and pharmaceutical manufacturers and a number of Fortune 100 companies. In 2017, Justin returned to Maryland and worked in a medium-size firm, developing a family law practice while maintaining a commercial and construction law caseload. In 2019, Justin re-joined Coon & Cole as a partner, helping to open the firm's third office location, in Easton, in an effort to serve Maryland's Eastern Shore. Justin co-anchors the firm's commercial litigation and construction law practice areas, as well as overseeing its family law practice.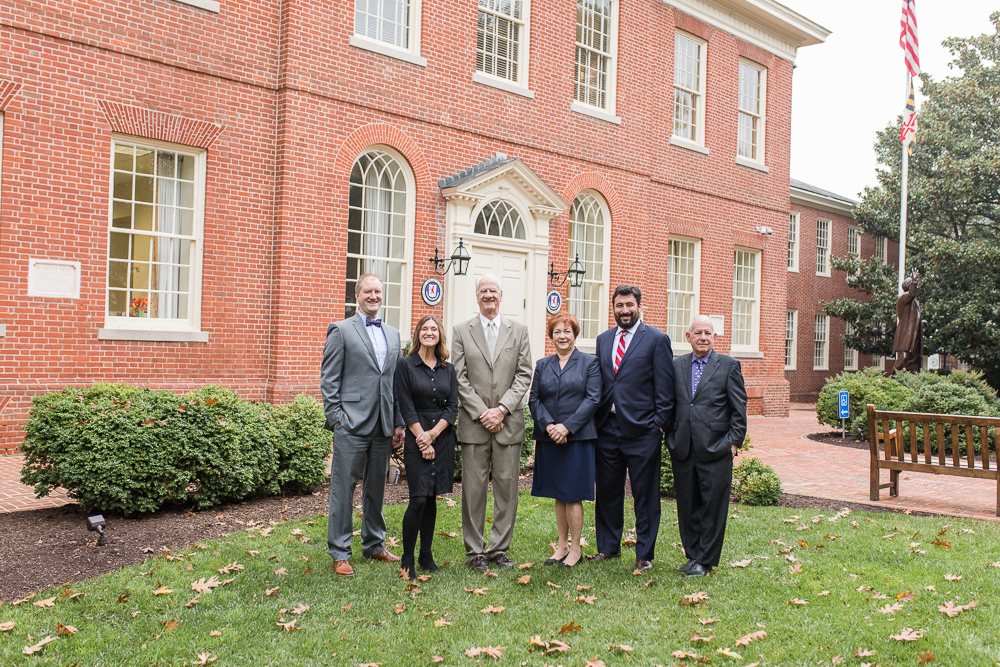 In 2018, the husband and wife team of Gary Greenblatt and Constance Hare joined the firm to expand the firm's debtor-creditor practice. With more than 65 years of experience between them, they bring a wealth of expertise in representing both debtors and creditors in Chapter 7, 13 and 11 bankruptcies, as well as representing clients in out of court workouts and state court assignments and receiverships. While Gary and Connie did not begin their legal careers at Coon & Cole, after having worked extensively on matters both with and against Curtis Coon and Marc Shach over the years, they instantly became part of the homegrown team. Prior to joining Coon & Cole, Gary and Connie had previously maintained their practice in both Baltimore and Easton and are now continuing to serve clients on both the Eastern and Western Shore in the firm's Easton and Towson offices.
In 2021, the firm celebrates its 30th anniversary as a company. Although the firm has grown considerably since the day that Curtis Coon hung out his shingle, its core values have not changed; they have merely been enhanced through daily devotion to its clients and pursuit of excellence in the practice of law. The firm is well-poised to represent business clients because it is itself a successful business– constantly in motion, confronting the challenges of each day and pushing itself to achieve the best results possible for its clients and employees.